Success Stories
How Mel Wright grew Zest Mortgage Solutions from $46M to $116M in 12 months.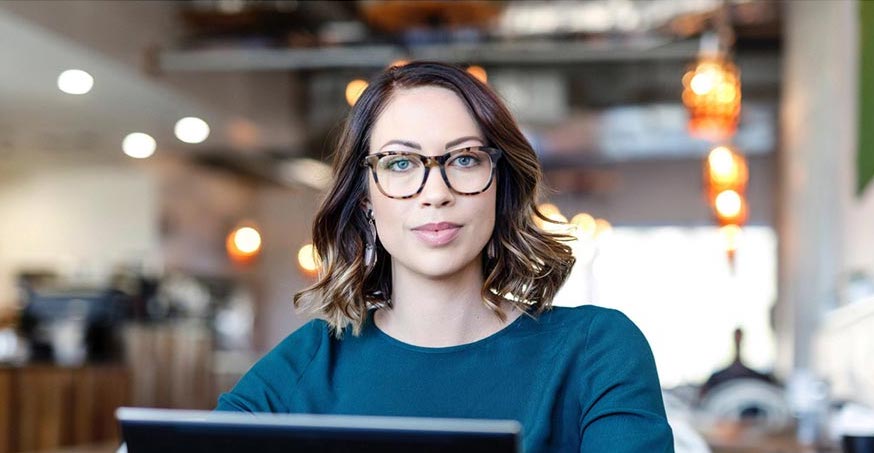 Background
Before entering broking, Mel had an extensive career in banking working across branches, credit and lending.
After making the leap to broking - she was a CSM (Client Service Manager) within a brokerage before opening Zest Mortgage Solutions with the same aggregator she worked with in her previous role.
It was an easy transition to make and she was writing healthy volumes of business. But she wanted to scale further.
In early 2020, she went out and interviewed several aggregators to understand their offerings and how they would suit her operation and growth ambitions.
Challenge
One of the main reasons Mel left banking was that she longed to break out of the rigid customer service process that prevailed across the industry.
"I knew clients would appreciate an educational experience that empowers them in their financial journey - as opposed to the transactional nature of going direct to a bank - but I didn't fully comprehend the demand that was out there for my proposition," she said.
Looking for more than just a CRM and an ACL, which you can get with any aggregator, Mel wanted a partner to help with her development, business and marketing.
"Tech is really important and what LMG offers keeps me compliant, closer to my clients and more productive than before. But I was really drawn to how LMG had the support and coaching structures to help me grow - to really partner with me and lean in to where I wanted to get to."
Read More
Solution
LMG's culture and values deeply resonated with Steven's desire to make a positive impact on customers' lives and the community. Armed with extensive support and resources, he was empowered to overcome these initial set-up challenges.
LMG's mentorship program helped Steven with the necessary accreditations, as well as business coaching to help map out his business plan and articulate his goals for the future of his business.
Steven was introduced to the broader LMG community through networking events to surround himself with like-minded business owners.
The right tech for the job
MyCRM streamlined Steven's business processes, taking the guess work out of daily workflow and where priorities should lie. Port lincoln Home Loans benefitted from the visibility afforded by LMG's marketing tools and services such as the personalised social media plan and professional video campaign and marketing automation to make communication with customers a breeze and freeing Steven up to make time for face-to-face meetings and to become active in his community.
"The fact that MyCRM was this live thing that was growing and evolving was very interesting to me, I didn't want to get stuck with a platform that was ten years old. Coming from banking I was used to cutting edge tech and MyCRM really appealed to me from that perspective."
Steven has been able to diversify his offering to reach more customers
The first 12 months of the business saw Steven concentrate on residential mortgages and referring asset finance opportunities on. Realising that there was an opportunity for an additional revenue stream, Steven utilised LMG's specialised asset finance support to deliver more to his customers.
Solution
LMG has invested significantly in enabling brokers to deliver an exceptional customer experience.
For instance, LMG prepared its brokers to adhere to the Best Interests Duty - a byproduct of the Hayne Royal Commission - by approaching compliance and customer experience in equal measure.
All brokers are onboarded under a best practice blueprint. The operations playbook helps brokers guide clients through every step of the loan journey in a paperless process. The process also pays attention to Kaizen-influenced productivity measures, meaning client outcomes are delivered faster, helping brokers win back more time.
Mel utilises her extra time to focus on what she couldn't do in a bank environment. She wanted to educate clients so they could be empowered on their journey; so they knew what each and every step in the process was about, and how the right decisions would put them in a strong financial position now and for the future.
Her proposition resonated with the marketplace
Mel's been able to sustain constant growth and her standard of customer experience along the way by scaling up her team. As well as helping her with business coaching, LMG has helped Mel identify areas she needs to address to continue to scale, with her team now growing to seven (Mel, a loan writer/broker, an operations manager, two Client Service Managers, a settlements officer and an administrative specialist) as well as a part-time marketing consultant.
LMG's also assisting Mel in expanding into new markets
"I'm in the Springfield market, and I'd like to be able to expand into another marketplace with a strong focus on community and families - helping these clients is really important to me."
Results
In FY21 Mel settled loans for 98 clients; in the most recent 12 months, she secured loans for 243 clients - an increase of 148%.
Mel's goal to grow continues at a rapid pace. In FY21 she settled $46m in loans for clients, which surged to $116m over FY22 - an increase of 152%, year-on-year.
Her results have won her accolades across the industry, less than three years after opening, including:
National MFAA Excellence Awards
2022 Young Professional Award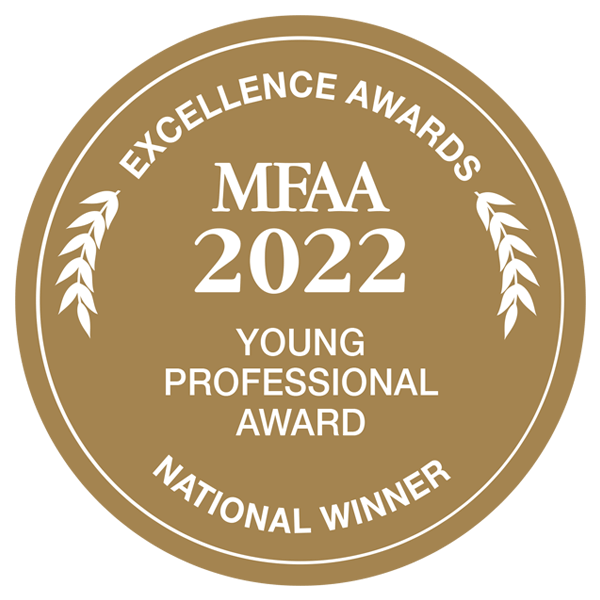 QLD MFAA Excellence Awards
2023 Customer Service Award
QLD Better Business Awards
2021 Winner Best New Office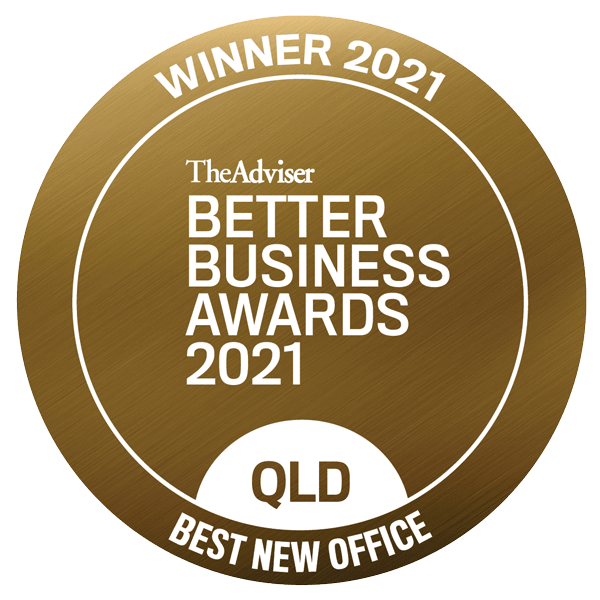 Mel was also recognised amongst LMG's Top New Talent at the aggregator's 2022 international awards and won the 2023 Clients' Choice Award Australia.