Success Stories
How Loan Market helped Nitish Kumar's business generate over 900 leads in 12 months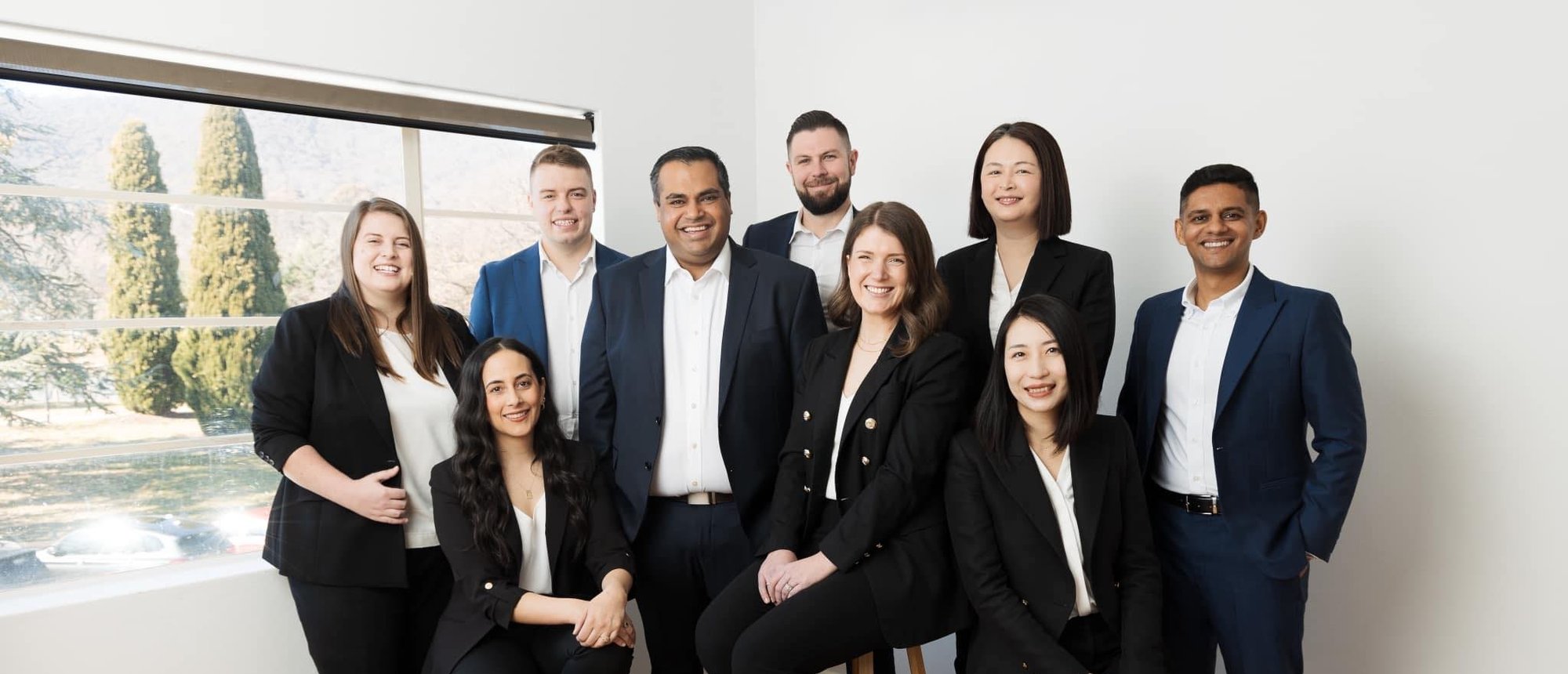 Background
Looking for a better way to service his clients, grow his business and become a completely digital business, Nitish Kumar joined Loan Market in 2019 and has gone on to build a fantastic business in Loan Market Canberra.
With aspirations to grow a large brokerage to support a broader range of clients and develop strong relationships with local real estate agents in his target market, Nitish came to Loan Market with an interest in learning more about how to make the most of a known, liked and trusted brand, full suite of marketing services and Ray White Real Estate relationship.
Challenge
With a desire to grow and scale both business volume and team size, Nitish knew it was necessary to build the business's online presence and brand awareness.
As a qualified mortgage broker, his primary ambition is to support his clients which fills his limited and valuable time. This leaves little time to spend on marketing the business, which without the appropriate skillset is a daunting task.
Read More
Solution
Loan Market Canberra has fostered a strong referral relationship with Ray White Canberra to better support more clients including home buyers and investors, who are educated on the value of a broker's support through campaigns like "love your landlord".
Building his business from the ground up, Nitish utilised Loan Market's paid social media tool Amplify to rapidly escalate his brand's online presence.
"We've been using Amplify from the beginning...it's an awesome tool for increasing our brand awareness in the market.
We've been getting in excess of 60,000 views every 2 weeks with our campaigns, which is a massive increase on the views we were getting on normal Facebook ads."
Loan Market's AI-powered reputation management solution, Chatmeter, has enabled the business to further expand its brand reach by greatly expanding its online discoverability.
300%
uplift in Google views over a 12 month period
Results
Nitish has achieved significant market cut-through and growth: over a 12-month period, Loan Market Canberra captured 900 leads and lodged $204 million in client applications.
54% of the total leads coming into Loan Market Canberra were fueled by the partnership with Ray White Canberra, with a conversion-to-client ratio of one in four.
In addition, 135 of the total lead count were farmed online.
The Loan Market Canberra brand was seen 627,310 times online over 12 months using Amplify.
Leveraging LMG's video marketing solution Broker Reel, the business's professionally produced videos were viewed 40,843 times.
With a marketing spend of $3,000, Amplify delivered significant ROI for Loan Market Horizon - a cost per impression of $0.002 cents and $0.04 cents per video view.
Loan Market Canberra enjoyed an uplift in online visibility using LMG's reputation management solutions: over 300% uplift in Google views and 240% uplift in Google Map views.
"Great Experience and customer service from Melinda and Jessie from Loan Market Canberra. My fixed loan is ending in September and wanted to get a better rate. They helped me get a better rate through negotiation with my current bank. I saved around $3000 on interest charged per year. I would say best in Canberra."
"I couldn't recommend Loan Market Canberra enough! Eryne was such an amazing broker who worked incredibly hard to get me my first home loan. She was so personable, explained everything to me in a way that I understood and was always willing to answer my calls whenever I had a (sometimes silly) question."
"We cannot believe how smooth the process was with Jarrod and the team. We had been waiting months for pre-approval with another broker and we managed to get it within a week with Loan Market.
Jarrod was very friendly, concise and answered any questions we had. His local knowledge was really helpful as well.
Now we just have to find our new home"