Success Stories
The rise of one of Australia's leading brokerages - Green Finance Group

Background
With more than 20 years' experience in the banking and finance industry, Daniel Green founded Green Finance Group (GFG) as an independent brokerage in 2010. Predominantly focusing on commercial finance, GFG has diversified into residential and asset finance lending with support from LMG.
In 2017, GFG made the strategic decision to partner with LMG. An already thriving business with a network of specialists and services, GFG has experienced remarkable growth since joining, expanding its team from five brokers to 22 as well as adding nine support staff.
GFG has cultivated a strong profile within the industry, receiving over 100 industry nominations and many awards, solidifying its reputation as one of the country's top brokerages. The business prides itself on its high-performance culture, comprehensive service, and strong support network for its brokers.
Challenge
GFG was focused on building a strong team with diverse expertise as well as a more holistic offering for customers.
As GFG grew, they required a technology framework with greater efficiencies, and support to scale the business. Building their online presence and brand awareness was also important to grow their reputation as a comprehensive service provider with an expert team.
GFG was also looking for a comprehensive lending panel to deliver more value to their customers, so choosing an aggregator who could deliver on this was important to the team.
Read More
Solution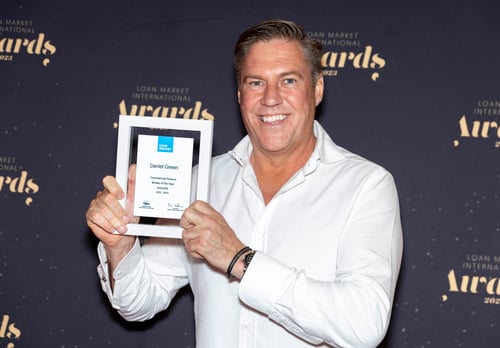 At a time when brokers were beginning to rapidly embrace technology, GFG recognised the importance of adopting tech to advance their business.
LMG's tech platform MyCRM allowed GFG to centralise their database and integrate this data with other tools to automate many of their processes and tackle a greater volume of business.
LMG's family-oriented approach to aggregation and access to a broad network of high quality brokers, training and business support was a major drawcard for GFG when looking for an aggregator to partner with.
GFG have cultivated a talented team of specialists
GFG prides itself on being a supportive network of diverse specialists. With the support of LMG'S TalentForce team, GFG has recruited and integrated high-quality candidates into the business, allowing them to quickly contribute to growth and freeing up the business to focus on other important tasks.
"At Green Finance Group, we embrace diversity and foster a collaborative atmosphere. Our objective is to cultivate an environment that nurtures talent, where every team member brings a unique set of skills, contributing to our collective expertise and ultimately benefiting our valued customers."
Elevating the brand with strategic marketing support
GFG have leveraged LMG's marketing support to build their online presence using services such as Broker Reel, a professional video marketing solution. GFG have also benefitted from support to leverage google reviews.
"The best practice framework and access to expertise when it comes to marketing has been amazing. It's been a welcome addition to our infrastructure."
$1B
Now writing around $1 Billion in business compared to $150 Million in 2017
Results
The business has experienced a nearly tenfold increase in broker volume over the past six years. This growth propelled GFG's business to new heights, with the company now writing around $1 billion in business, compared to $150 million in 2017. GFG's integration of technology has led to improved operational efficiency, enhanced customer experiences, and increased brand recognition. Their reputation and strong industry profile has seen them receive more than 300 5 star Google reviews and receive nominations for more than 100 industry awards with many wins including 2022 MPA Top Commercial Broker and Top Brokerage.
In FY22-23 nine GFG brokers – more than half of the team – were recognised in LMG's Reward and Recognition program. This program acknowledges brokers based on performance and provides additional professional development opportunities, such as study tours and access to mentoring and value-adding business resources.
GFG continues to recruit high-performing individuals, expanding its team, and increasing the representation of women in the business. With LMG's ongoing support and assistance, GFG remains committed to its growth trajectory and maintaining a culture of high performance, quality, and support.
"The team at GFG are fantastic they keep me up to date on any new and better deals on the market and nothing is ever a problem. They have re negotiated my loan as I have just come out of a fixed rate and was completed and adjusted on my account in under 24hrs. If anyone is after a fantastic, reliable and a team that looks after you for the long haul I 100% recommend the GFG Group."
"One of the best and knowledgeable in the field. Hamish has been great in all our dealings and was able to provide an excellent service during a extremely challenging situation. His advise , guidance and skills are very impressive and a very sincere professional. I would 100 % recommend Hamish and his services."
"I highly recommend Paul Steele as a broker. Paul has gone above and beyond with both our original mortgage and also the refinancing of a mortgage. His expertise in the area, honesty and also patience with my many questions displays true professionalism. I have recommended Paul to others on a number of occasions and will continue to do so. Thank you Paul for all your great work!!"
"This is an example testimonial from a customer or a mortgage broker that was extremely happy with the service Loan Market provided them. They were so happy they provided this testimonial."
Jane Smith
Mortgage broker - Sydney Australia