Success Stories
Efficiency unleashed: How Everlend's kaizen-optimised tech strategy rescues 200+ hours, empowering productivity and profit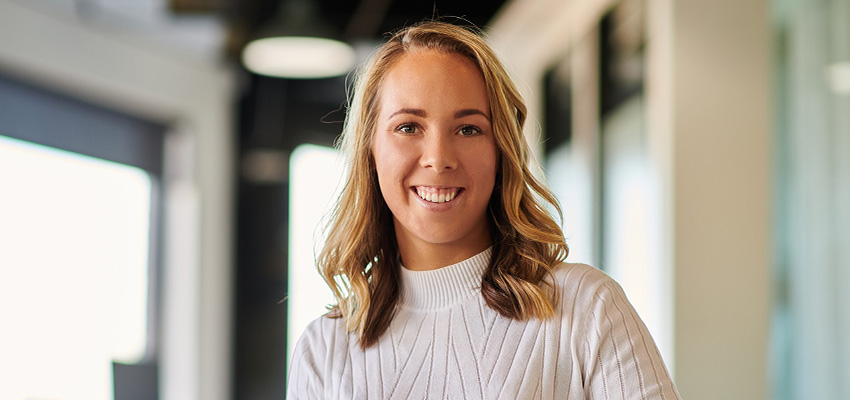 Background
While working as a broker for a large brokerage firm, Evelyn recognised a gap in the market to deliver a unique selling proposition that prioritised customer service and education for borrowers. Seizing the opportunity to address this gap and meet her ambition of being her own boss, Evelyn launched Everlend in 2020.
Looking for support to grow and scale her business, Evelyn was drawn to LMG's technology offering and chose the Partner service plan to grow her business.
Since joining LMG, Everlend has more than doubled in size.
Challenge
Evelyn started her business in 2020 on her own and recognised quickly that to grow the business and deliver the kind of service she aspired to, she would need support.
Part of Everlend's ethos is to deliver more value to their customers with a major focus on education. Their goal has always been to leave customers feeling valued and informed. Evelyn recognised the importance of creating efficiencies in her business operations and getting support from the right people in order to grow and deliver this kind of service.
Evelyn also recognised the importance of joining an aggregator with a strong support network and communities that Everlend could grow with over time.
"Since joining LMG, we've been welcomed
with open arms and made to feel as though
our business is an integral part of the group.
The corporate team feels like an extension
of our business in that they are always there
to provide support, guidance, and advice."
Read More
Solution
Everlend has benefitted from LMG's integrated suite of digital solutions that create consistency and efficiencies across the business. In particular, MyCRM and its integrated suite of plug-ins has helped Everlend automate processes and marketing, saving time, building brand awareness and allowing Evelyn to focus more on her vision for the future.
Evelyn credits the unrivaled support from LMG's leadership team as a key contributor to her decision to join. She also values her Broker Success Manager as a sounding board for many important business decisions and a conduit for training and support from network specialists to plan for longevity and strategic growth of the business.
Creating efficiencies
By utilising LMG's integrated suite of solutions, Everlend has outsourced processes and recruitment – a huge win, saving time and allowing Evelyn to become an active member of the LMG Leading Ladies and Young Business Owner (YBO) communities.
200+
hours saved through improved process
Results
Everlend saves on average over one hour per customer because of the support they've received to improve their processes which has led to the business being able to help more than 200 customers in FY22.

As a female-led business in an industry with declining female numbers, Everlend has found a mutually beneficial network in Leading Ladies, exposing Evelyn and her team to new channels which has created new opportunities and led to recognition of their achievements such as the 2021 Women in Finance Young Leader of the Year award, 2020 Women in Finance Awards Mortgage and Finance Broker of the Year and Australia Mortgage Award's 2022 Best Customer Service – just to name a few.

Evelyn has grown her team – from one to five members – with quality, culture-fit candidates recruited by the in-house LMG talent aquisition team.

One-touch approvals have risen from 5% to 30% in the past year and continue to rise, demonstrating the ability to streamline business processes by introducing the right tech and value-add solutions.
"Evelyn helped us refinance a home loan package. She gave us a good overview of the current market, taking the preferences we expressed into account, and gave us good insightful explanations when going through our options. She replied promptly to any queries we had, always with clear answers, and helped us secure the most competitive conditions for our new package."
"I had a number of debts that needed to be refinanced, however due to some complicated issues this was not easily solved. I had tried previously with two mortgage brokers who were unsuccessful.
Evelyn was professional, courteous, knowledgeable and above all, genuine!
I have already recommended Evelyn to a client of mine in a similar situation, and I will have no hesitation in continuing to recommend her services in the future."